Antenna Movie & Original soundtrack
Яков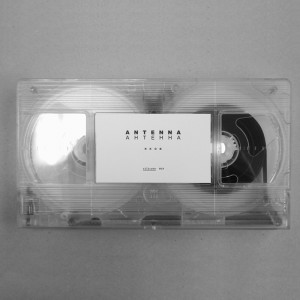 [jwplayer config="myplayer" playlistid="165″]
Download :
Purchase :
To get a VHS, select your country and clic "buy". Don't forget to specify to paypal the delivery adress. We'll send you the order in few days. Total costs includes 20€ for the item plus delivery expenses. You can also buy the only CDextra containing Original soundtrack + full lengh movie for 10€ plus delivery expenses. For more information,  please contact us.
Artist:
Яков
Release:
Antenna
Catalog#:
Silicate 019
Format:
VHS, CD extra
Released:
4th march 2013
Style:
Ambient, Noise
Artwork By:
Matthieu Cannavo
Notes : ANTENNA project is inviting  Яков to study the radio signals broadcasted by mysterious antennas located in Eastern Europe. More precisely, our focus has been on UVB-76 and DUGA-3, two obscure telecommunication objects from the Cold War, sending out signals that still remain undeciphered today.
As a release, we received a video tape, probably from our artist, from whom we have no news to this day. With absolutely no comments whatsoever, it reveals unreleased documents, probably hacked, and seemingly part of the archives of the secret services of the Soviet Union. The editing is accompanied by a disturbing soundtrack, whoses sounds come from the radio signals, and various sources that we do not know of.
We deliver this work as is, followed by a booklet designed by Matthieu Cannavo, available on VHS (20 copies) and a CDExtra version (50 copies)
Teaser :