The Keep
Various Artists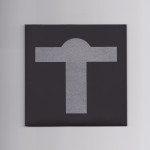 [jwplayer config="myplayer" playlistid="1120″]
Purchase :
You ca get a CD directly via Bandcamp :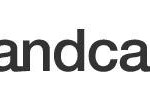 For more information,  please contact us.
Artists:
Boris Hervot Dlutowski,
Thomas Bethmont
, Francis Lamodière,
Valentin Ferré
, Tim Dornbusch,
Voiski
Release:
The Keep
Catalog#:
Silicate 020
Format:
CD, mp3, Aif
Released:
20th november, 2013
Style:
Synthetizer, Ambient
Artwork By:
Matthieu Cannavo
Notes :
Last summer, Silicate gathered 7 musicians in a studio for the 6th edition of the label's workshop. After having worked on Peter Hyams' Outland on silicate 16, a new bunch of artists met to compose after an oddly freaky movie named The Keep, directed by Michael Mann in 1983.
The movie was blending a group of nazis with a love story and a magic cavern haunted by monsters, united for the first time in the same length film. This story had already inspired the legendary New Age band Tangerine Dream which signed the original soundtrack. 
Armed with a large synthesizer collection, we attempted to improvise directly along the scenes. We projected some parts of the movie while we were jamming some drone sounds out of the machines in order to propose a new arrangement.
Total, seven tracks have been recorded in an afternoon, we wanted to share it with you through this new silicate release .
Available online, as usual and on limited edition with handmade screen printed sleeve and insert by our team in association with our Genius Graphic designer Matthieu Cannavo. 
Shortclip of track "The Stranger",based on the 1983 official trailer of The Keep:
The Keep, full movie, available here : https://www.youtube.com/watch?v=hMYExzEOmic